Myers Hyundai in Bells Corners is happy to be the title sponsor of the 2017 House Hunt! This fun event will be taking place Saturday May 13th, so register soon if you are interested in taking part!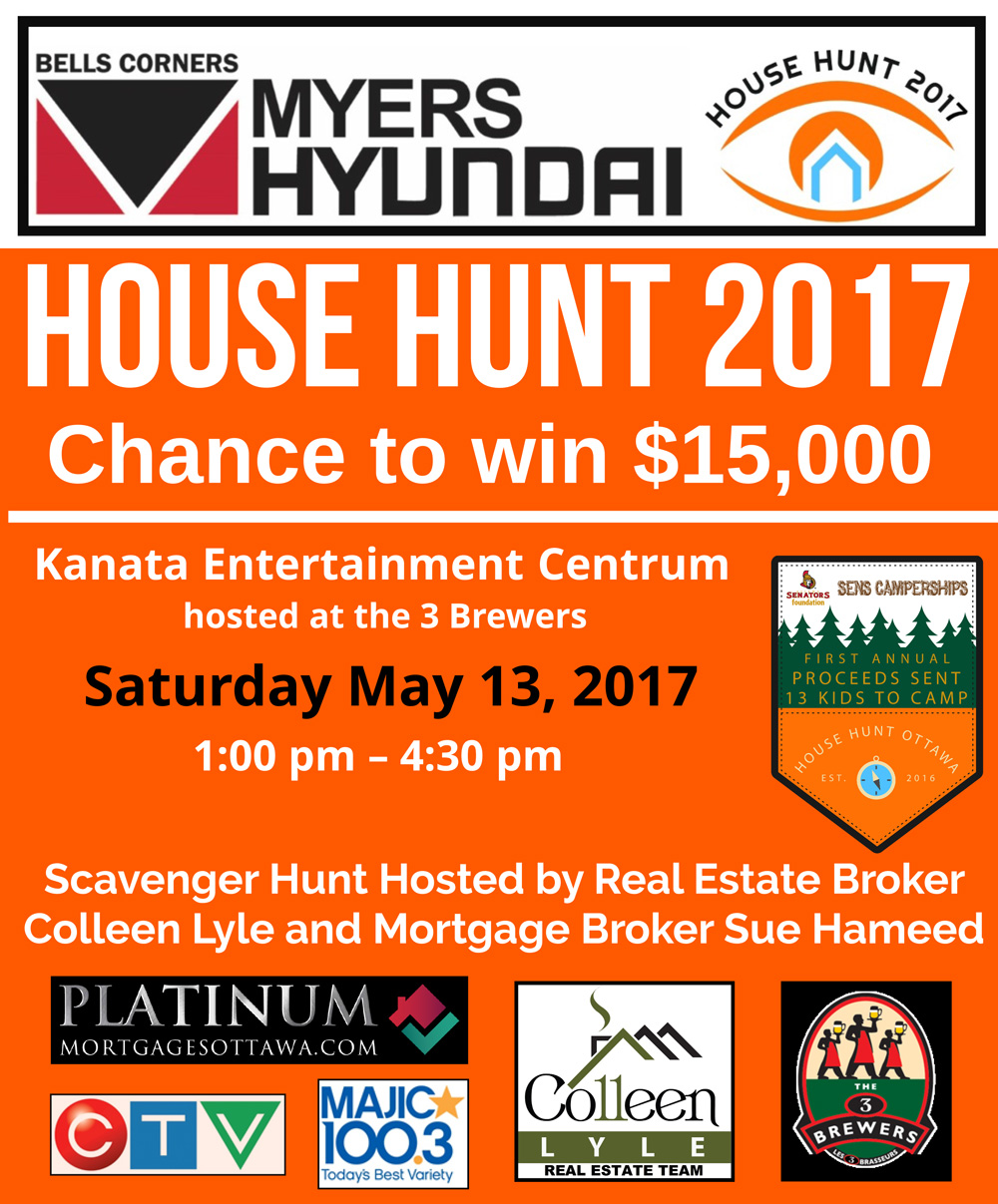 What is the House Hunt?
The House Hunt event was founded by Colleen Lyle, a real estate broker, and Sue Hameed, a mortgage broker. In their line of work, they realized a lot of people could afford to pay a mortgage on a house, however they struggled to come up with the down payment to purchase a home. The women decided to start the House Hunt as a fun way for teams of two to participate in a scavenger hunt with the winning team receiving $15,000 to use towards a down payment on a new home!
The Myers Hyundai Bells Corners House Hunt 2017 will be taking place at the Kanata Centrum. The scavenger hunt will take place through the centrum with teams competing on foot.
For more event details, or to find out how to register, click here!